Pueraria Mirifica natural enhance breast, bust and firming body skin (100 capsules)
Pueraria Mirifica 100 capsules
Pueraria Mirifica or White Kwao Krua  is traditional Thai medicine known as a rejuvenating  herb which used widely to promote youthfulness in both women and men especially to enhance women's breast, firming bust & body skin.
Description:
High Quality of Pueraria Mirifica.
100% Natural Ingredients (no steroids or preservatives adding).
Gamma Sterilization Process to ensure the maximum safety for human consumption.
Appropriate dose suggested from real physician.
New with sealed from manufacturer.
Thai FDA Registration Number:  G 249/45
Dosage: Take 1 capsule before bed time.
Quantity: 1 jar (100 capsules)
Net Weight: 30 grams (300 mg. per capsule)
Warning:  Store in a cool, dry place. Keep out of the reach of children. Do not use if you are pregnant, may become pregnant, or breastfeeding. Consult your physician before use.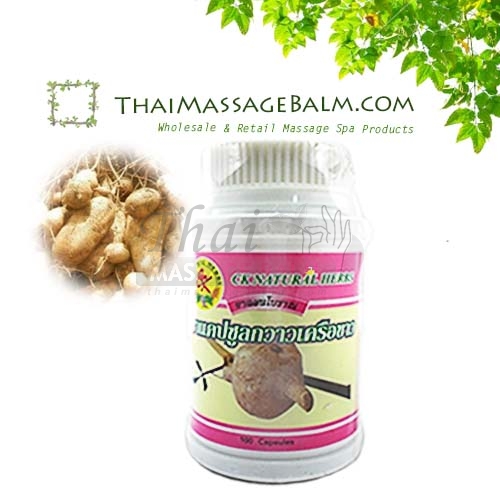 See all >> Herbal Supplements
sponsered link: www.greetingstuffs.com