YAMADA Disposable Medical Face Masks – Green (1 box)
Description:
Protected from pollution, pollen, chemicals, fluids and bacteria.
3 layers protection + effective filtering 99% of bacteria with a particle size of 3.0 +- 0.3 microns. Outer color layer is non-woven fabric water blocking layer, can block splashing liquid.Middle layer is a filtering layer, which can effectively block ≥  99% of bacteria and dust.- Inner layer is non-woven nano with anti-bacteria & waterproof.
Latex free & comfortable elastic earloop. Inner layer is made of soft facial tissue, no dye, gentle to the skin.
Product standard:  Thai FDA, CNAS L10314, T/GDBX 025-2020, PRODUCT TESTED BY NELSON LABS
Usage:  Suitable for daily use, hospital, laboratory, restaurants and general activities to prevent contamination from bacteria in the air, dust pollution, coughing, etc.
Qty: 50 pcs. (1 box)
Size: 7 x 10 x 18 cm.
Color: Green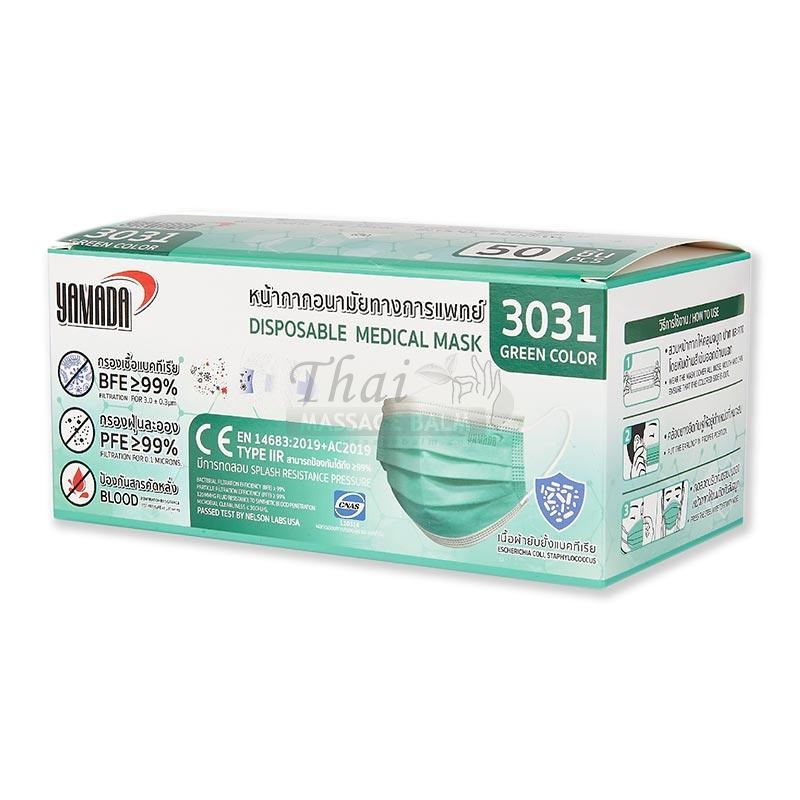 See all >> Herbal Healthcare Supplies
sponsered link: www.greetingstuffs.com