Pack of 6 Poy Sian Mark II 2in1 Herbal Nasal Inhaler
Pack of 6  Poy Sian Mark II 2in1 Herbal Nasal Inhaler
– Made from natural herbal oil, no chemical additives.
-Relief nasal congestion, dizziness, nausea, motion sickness, fatigue, cold and flue.
– 2in1 function usage — one side for smell, another side for rub.
-Easy to carry with very light weight. 
– For external use only.
Active Ingredients: Menthol, Camphor, Eucalyptus Oil, Borneol
Net Weight: 1.7 ml.
Reg No.: G 598/45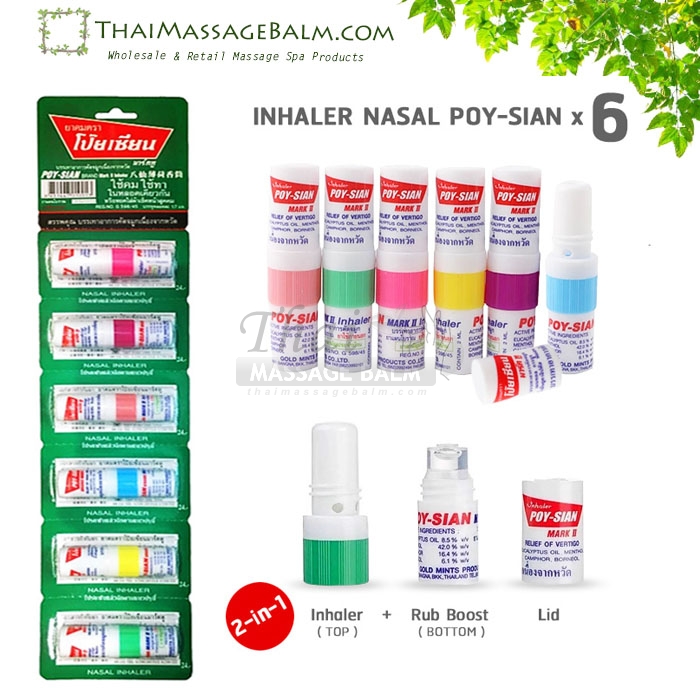 sponsered link: www.greetingstuffs.com