Ca-R-Bon Activated Charcoal Capsules (1 Box = 10 sachets)
Description:
First aid home remedies for diarrhea.
Dosage: For children aged over 12 years and adult take 3 – 4 capsules, 3 – 4 times daily. (Take 2 hours after taking other drugs).
Quantity: 1 box (10 capsules x 10 sachets)
Net Weight: 260 mg. per capsule.
Warning:  Store in a cool, dry place. Keep out of the reach of children. Do not use if you are pregnant, may become pregnant, or breastfeeding. Consult your physician before use.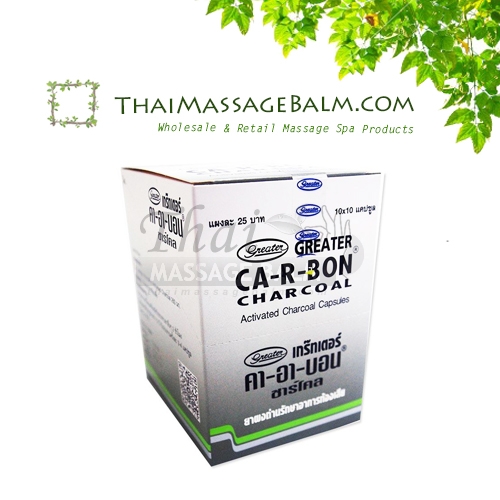 See all >> Herbal Healthcare Supplies
sponsered link: www.greetingstuffs.com